SUNY Cortland Auxiliary Services selected as finalist in OZZI Earth Day Contest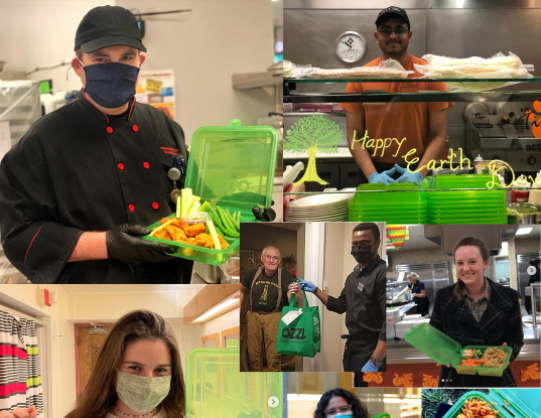 We are pleased to share that SUNY Cortland Auxiliary Services has been selected as a finalist in the Nationwide OZZI Earth Day Contest as a result of our commitment to and promotion of sustainable dining.
Pictured below in the upper left corner of this collage image is our Executive Chef James Webb holding an OZZI container filled with chicken wings, a student-favorite from the Bistro dining hall.
We would like to thank you for your help in promoting sustainability at SUNY Cortland. Apart from the use of OZZI containers, CAS has also adopted many other practices over the years to ensure that we reduce the impact of our activities on the environment.