$25 Spring 2022 Dining Dollars bonus for all students with on-campus meal plans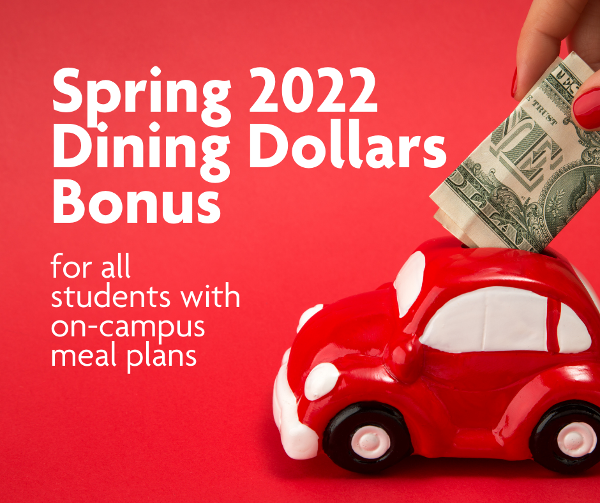 SUNY Cortland Auxiliary Services is giving an extra $25 Dining Dollars to all students participating in an on-campus meal plan in Spring 2022.
We will add the $25 to your account balance if you qualify; no sign-up is required.
Where can I use my Dining Dollars?
Dining Dollars can be used at any on-campus dining location and have a dollar for dollar value. You may use Dining Dollars at any retail dining location to pay for items a la carte or pay the entrance price to Neubig and the Bistro.
Unused Dining Dollars DO NOT roll over to the next semester - so be sure to use them up by the end of the semester!
See where you can use your dining dollars on the Auxiliary Services Map and click here for our hours.