Passover Meals Available in Neubig March 27th– April 4th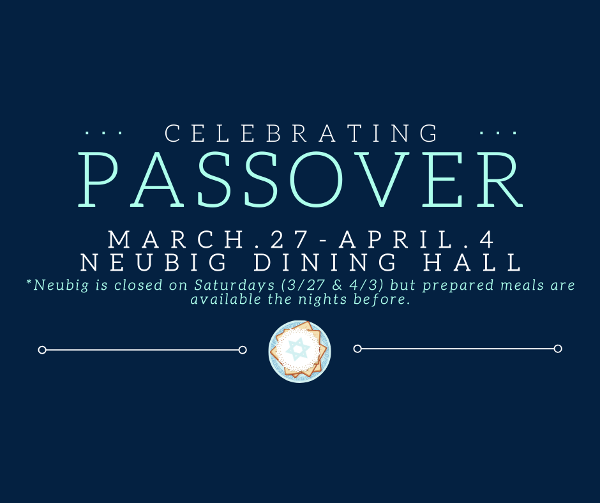 Shalom! SUNY Cortland Dining Services will be offering meal options in Neubig Dining Hall's Allergen Awareness Station for Passover from March 27thto April 4th.
We know that this year's Passover Seder experience will likely be different from that of previous years due to the pandemic, but we are committed to making Passover menu options available so the Jewish community on campus can celebrate and partake in this important ritual.
Please note that Neubig is closed on Saturdays, so we won't be able to offer our Passover menu on March 27thand April 3rd, but you can still pick up prepared meals the night before, on the 26thof March and April 2nd. You can view our menu below: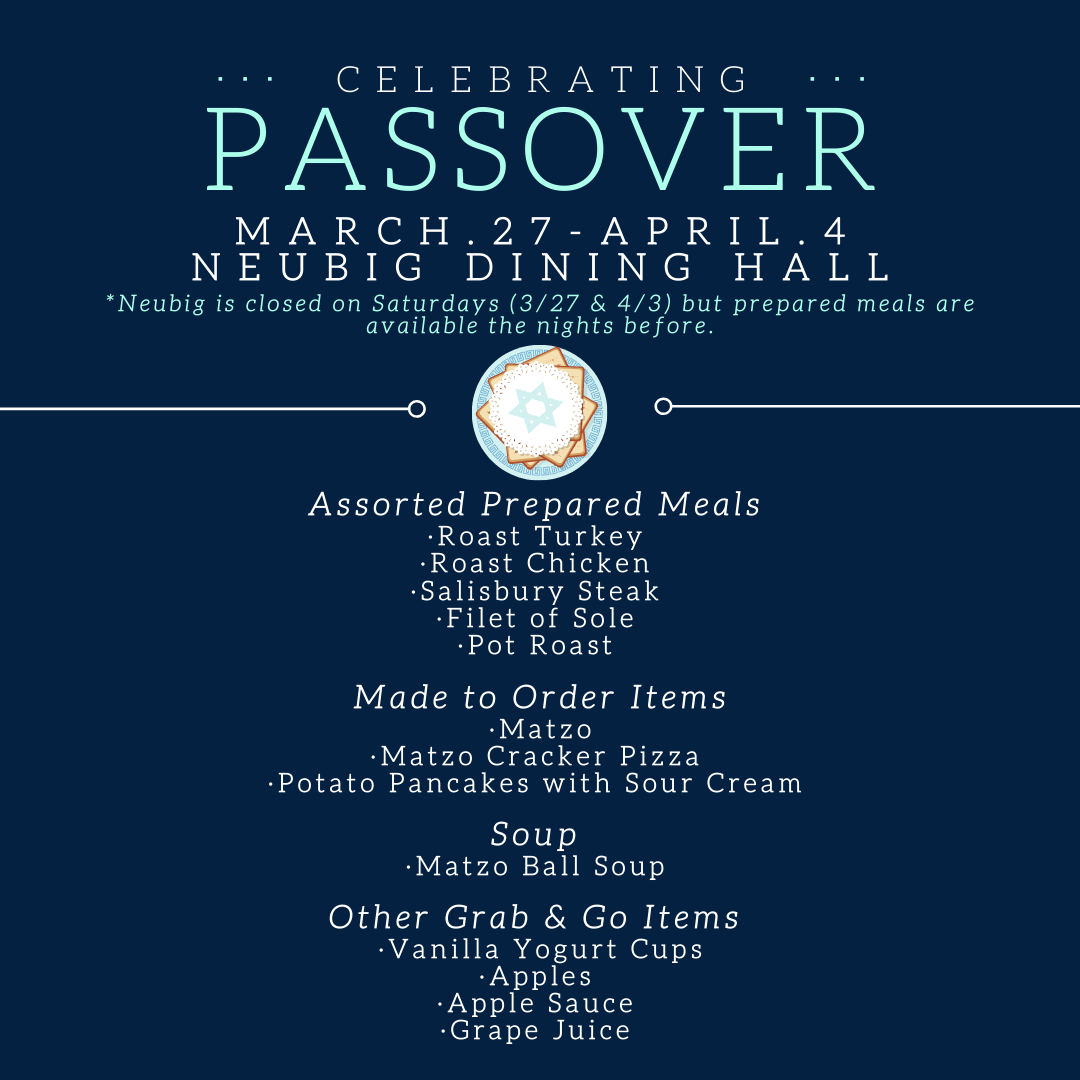 We wish you health, happiness, and peace – happy Passover!